Customer Service
OUR SERVICES
Customer Service
Empowering you to manage your customer service processes so you can retain and delight your customers.
Services & Solutions

Customer Feedback & NPS

Ticket Management

Knowledge Base

Customer Portals

Shared Inbox

Service Reporting
HubSpot's Service Hub

HubSpot's Service Hub houses an array of customer service software that is certain to help you deepen your customer relationships and manage your customer service team's efficiency. With Service Hub, users can utilise tools such as ticket management, automation, self service and support features to level up their customer service strategies and processes.
Click here to find out more about all that HubSpot has to offer!
WAYS TO ENGAGE
What is your team looking for?
Our programs are customised on a client-by-client basis, but we tend to engage in one of three distinct approaches:

Projects
The best option for a 'done for you' digital transformation of your website, marketing, sales or customer service.

With a dedicated team of change managers, project managers and co-ordinators, we can take you on the journey and show you the sights along the way.

Your input is required (as we wouldn't want to deliver changes to your business that weren't customised to your requirements) but, by working with us, we aim to 10x your outputs, and fast-track your transformation.

Consultation
Simply want training or advice from some of the leading minds across CRM, Inbound Marketing, Customer Experience, Integrations or Migrations?

Through research and facilitated sessions we work with your team to determine your goals, and recommend the tools and tasks that will take you where you want to go.

Whether you are in a 'discovery' phase of the next best piece of your tech stack, or have an established platform and process that you want to ensure is optimised and delivering ROI, we can help.

Success
Growth isn't a straight line. You need someone to be monitoring, analysing, and evolving your systems and processes to ensure you stay on track to meet your goals – this is where our Success services come in.

With a team of specialists to continuously review, maintain and optimise your CRM, CMS and Marketing Automation platform (or even manage your campaigns end to end), you get far more expertise across key areas. And we collaborate by continuing to work with your team to come up with new concepts and recommendations.
Get your copy of HubSpot's Annual State of Service in 2022 Report.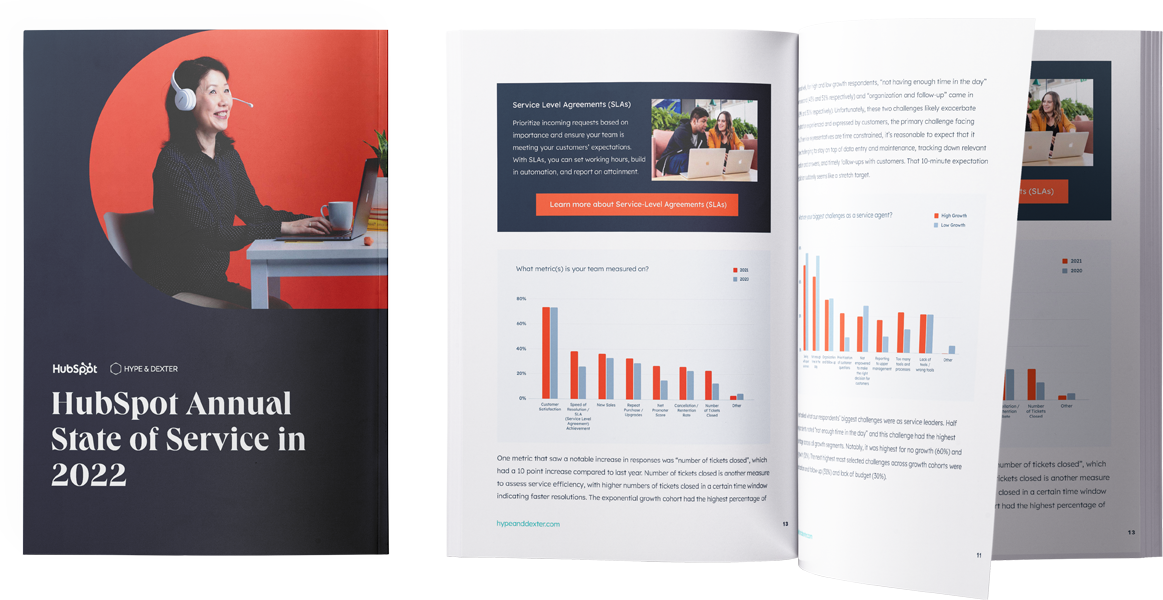 Featured Projects
"Romi and the Hype & Dexter team have made our lives so much easier by helping us implement Service Hub - we're saving time and...
SEE MORE PROJECTS
Keen to know more?
Could your business stand to gain from a digital strategy session from NZ's leading minds in the field?
Book a time to chat to the team about how your business could benefit from this free session.